Greetings UHC Family & Friends,
I absolutely love the month of April in New Orleans. The warmer weather has arrived, festival season is in high-gear, and there is a sense of rebirth in the air. If you don't know, the month of April gets its name from the Latin word aperio, meaning "to open [bud]," because plants really begin to grow now. And as our plants begin to grow, God has granted us with yet another amazing opportunity to do so personally.
At the University of Holy Cross, the concept of growth has become a focal point. We have witnessed our students grow stronger not only academically as they continue to pursue their dreams of becoming nurses, educators, and counselors (to name a few professions), but we have also observed them grow spiritually and emotionally as their passion to compassionately help their neighbor has been embedded in their studies. Additionally, we have experienced growth among various stakeholders at the university. For example, we recently grew our Spes Unica Award Dinner – recognizing two of our dynamic alumni: Mr. Joseph Ditta '92 & Mrs. Kolette Mandina-Ditta '93 – to include 200 attendees, comprising of our Marianities of Holy Cross, Board of Trustees, faculty, staff, alumni, students, and other supporters of UHC. What a truly magical night for our special university.
As we all continue to grow in various fashions, it is my hope that we spend time committing ourselves to growing in: Respect, Inclusion, Integrity, Compassionate Service, and Excellence. At the University of Holy Cross, the aforementioned items serve as our core values. Much, if not all of what we do as a university, is built upon these pillars. As such, as our gardens begin showcasing the beauty of God's creation, please join me, along with so many others, in nurturing the growth in our souls, so collectively, we can make this wonderful world an even more spectacular place.
Spes Unica,
Stanton
---
On the evening of Wednesday, April 12, we celebrated our Spes Unica Award Dinner at the Higgins Hotel at the WWII Museum honoring Joseph C. Ditta II '92 & Kolette Mandina-Ditta '93 for their example of embodying the mission of the University of Holy Cross and the students lives that they have transformed through their scholarship.
---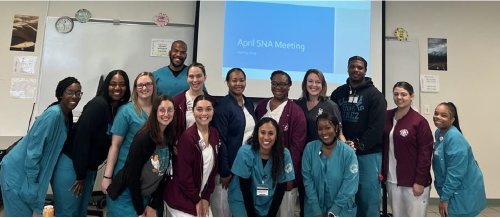 Our Nursing Department was invited to speak at Nunez Community College to develop a deeper partnership with our BSN program.
---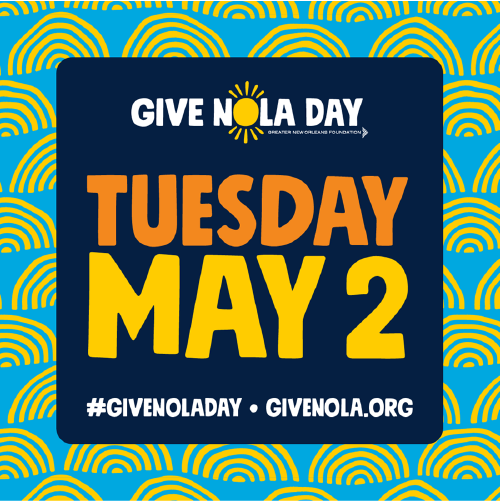 Save the date for May 2nd! Give Nola Day is a day to support nonprofits that make a difference in the community and the world.
The University of Holy Cross transforms the lives of students through educating the mind and heart and empowers them to be a prophetic presence in an ever changing world. Make your advanced gift here: Click here!
---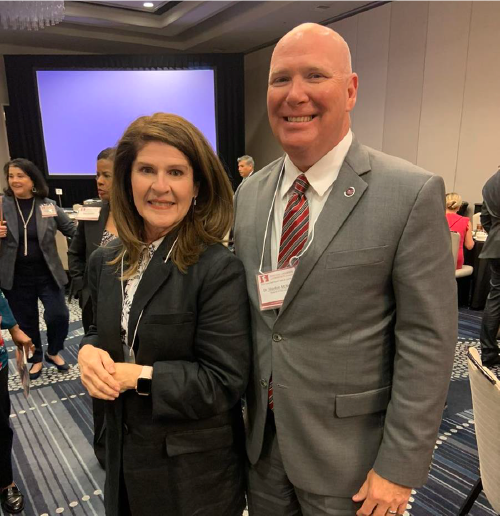 Congratulations to UHC Board of Trustees member Mrs. Teresa Lawrence on being selected as the board member of the year for the Hispanic Chamber of Commerce of Louisiana.
---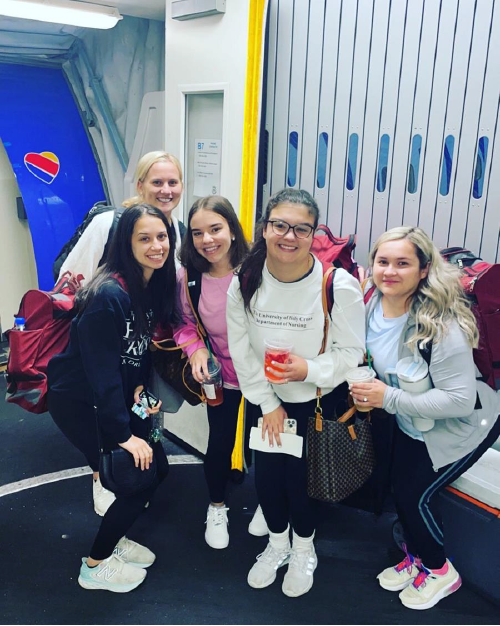 Our student Nursing officers headed to Nashville for the National Student Nurses' Association convention!
---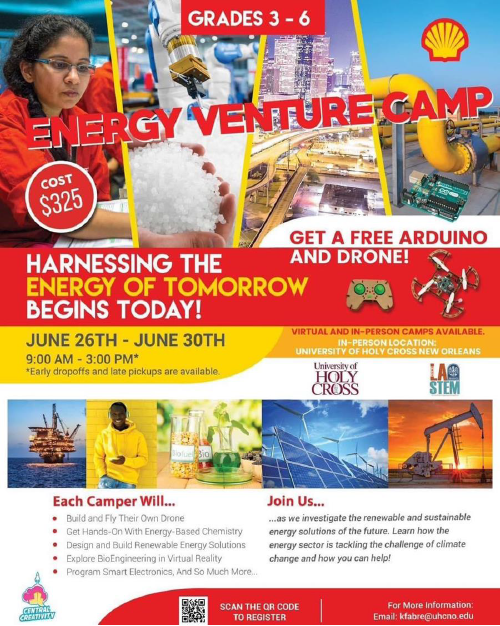 Moms and Dads! SUMMER Camps are just around the corner! The Energy Venture Camp starts on June 26th and ends June 30th. Register today!
---