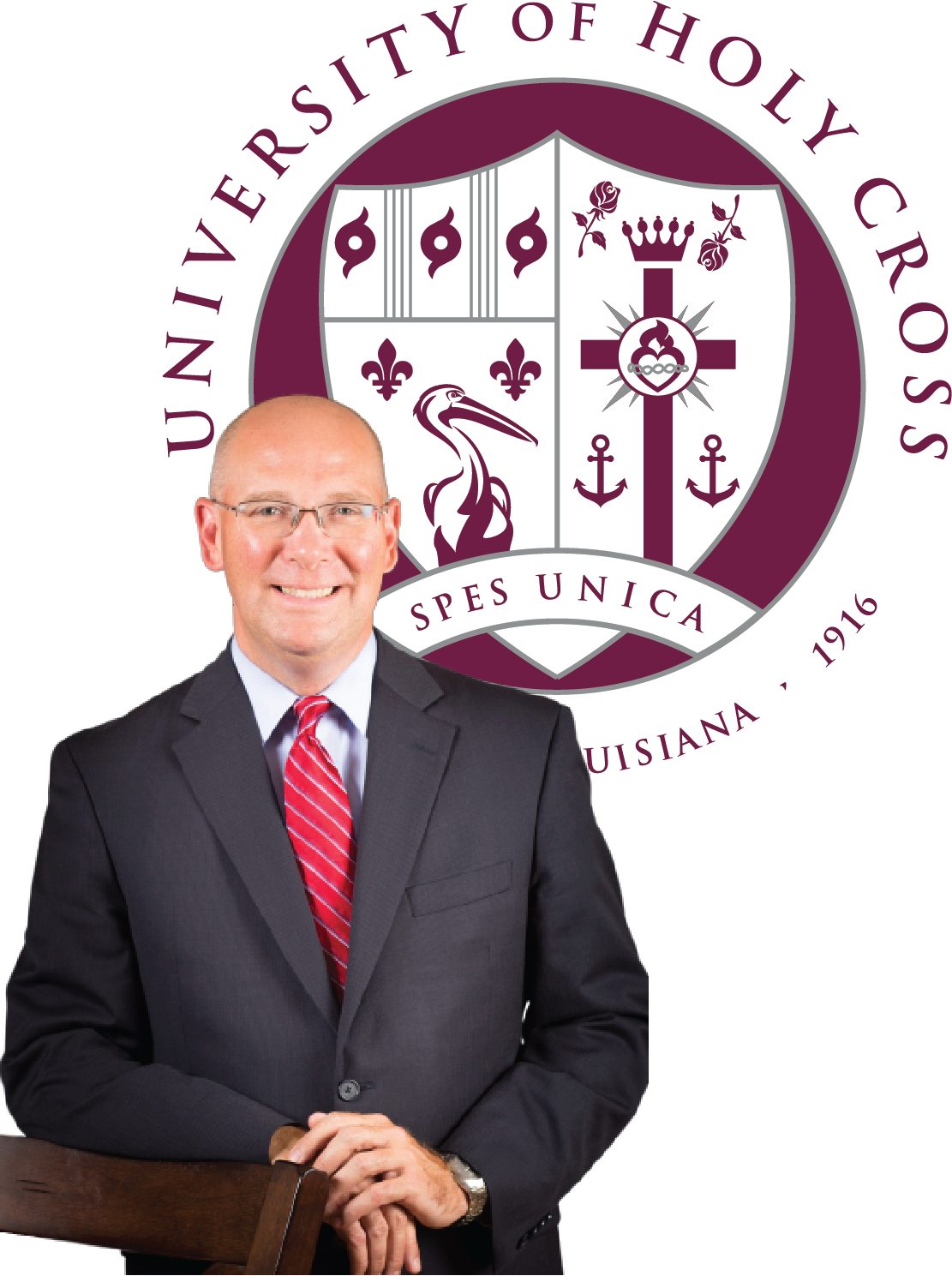 ---
Dr. Stanton F. McNeely III was named 19th president of the University of Holy Cross on July 15, 2019.

Dr. McNeely, an undergraduate of the University of Holy Cross who earned a doctorate in Education from Northcentral University, succeeded Dr. David M. "Buck" Landry who retired earlier in 2019. In addition to his doctorate, McNeely earned an MBA from Loyola University. He is a New Orleans native and 1991 graduate of Jesuit High School.

President McNeely most recently led the Louisiana Association for Independent Colleges and Universities, which includes 10 member institutions across Louisiana. He has also held numerous positions at UHC including Vice President of Institutional Advancement, Director of Admissions, Director of Student Affairs, and Assistant to the Dean of Sciences. McNeely was also a business professor at the University of Holy Cross in the 2000s.

"I am deeply grateful to have been selected by the Board of Trustees to serve as the next president for the University of Holy Cross. I look forward to working with the entire UHC family as we move forward together in faith, spirit, and action to fulfill the missions of the Marianite sisters and the University of Holy Cross." said Dr. McNeely.