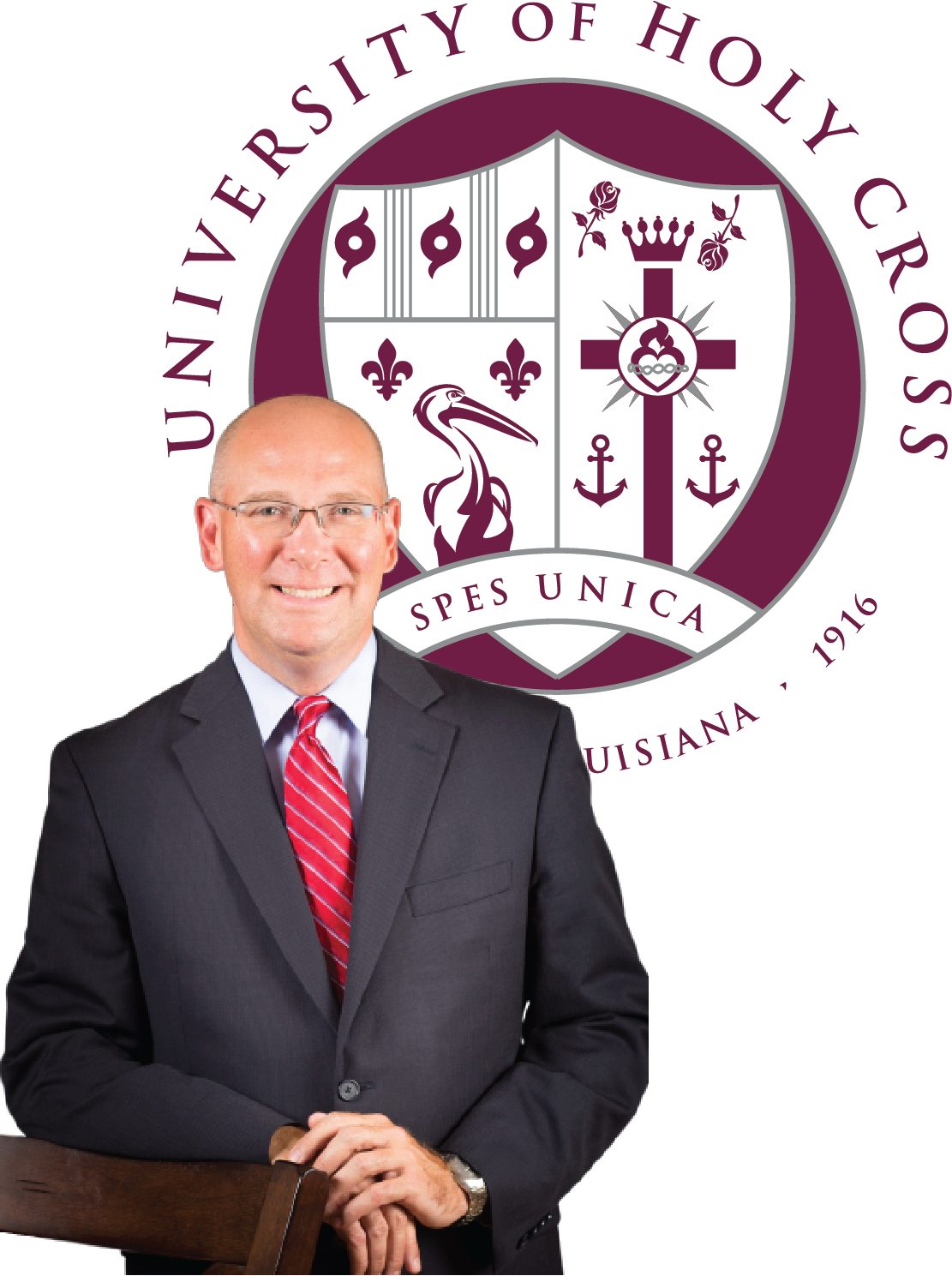 Stanton F. McNeely III is a distinguished academic leader and educator, currently serving as the President of the University of Holy Cross. With a background in higher education administration and a deep commitment to the values of Catholic education, he has led the university since 2019.

As president, McNeely is responsible for overseeing all aspects of the institution, from academic programs to campus operations. He is deeply committed to ensuring that the university provides its students with a rigorous and enriching educational experience, grounded in the principles of inclusion, compassion, and faith.

Prior to his current role at the University of Holy Cross, McNeely held senior leadership positions at UHC before moving on to Fletcher Technical Community College and Delgado Community College. He also served as President and CEO of the Louisiana Association of Independent Colleges and Universities (LAICU), prior to returning to the University of Holy Cross.

Stanton McNeely has also been recognized for his leadership and contributions to the community. He is an active member of various national and local organizations, including the Council of Independent Colleges, National Association of Independent Colleges and Universities, Committee of 100 for the State of Louisiana, local chambers of commerce, and others.

Under McNeely's guidance, the University of Holy Cross has significantly increased enrollment in the UHC Mental Health Counseling master's and doctoral programs, developed strategic partnerships with business, education, and government, and grown dual enrollment from high school to UHC, from three high schools to twenty between 2019 and 2022. All of this has been achieved through the COVID-19 pandemic, Hurricane Zeta in 2020, and Hurricane Ida in 2021. His focus on innovation, collaboration, and student-centered learning has earned him widespread praise and admiration from students, faculty, and staff alike.

In addition to his work in higher education, Stanton McNeely is also highly regarded for his expertise in business and industry. His extensive experience working with businesses of all sizes has earned him a reputation as a skilled problem-solver and strategic thinker. Stanton is deeply committed to fostering partnerships between the University of Holy Cross and local businesses and believes that these collaborations have the potential to drive economic growth and create new opportunities for students and graduates. His passion for entrepreneurship and innovation has inspired many students to pursue careers in these fields and has helped to establish the University of Holy Cross as a hub for the New Orleans business community.

Dr. McNeely earned his Doctor of Education degree in Higher Education Leadership from Northcentral University, his Master of Business Administration degree from Loyola University New Orleans, and his Bachelor of Science degree in Accounting from Our Lady of Holy Cross College (now the University of Holy Cross) in New Orleans. He is also a graduate of the Jesuit High School of New Orleans.

In addition to his professional achievements, Stanton is also a devoted husband and father, and deeply committed to his faith. He believes that education is not just about acquiring knowledge, but also about developing compassion, wisdom, and a sense of purpose in life.