Dr. Lisa M. Sullivan
Provost and Vice President
for Academic Affairs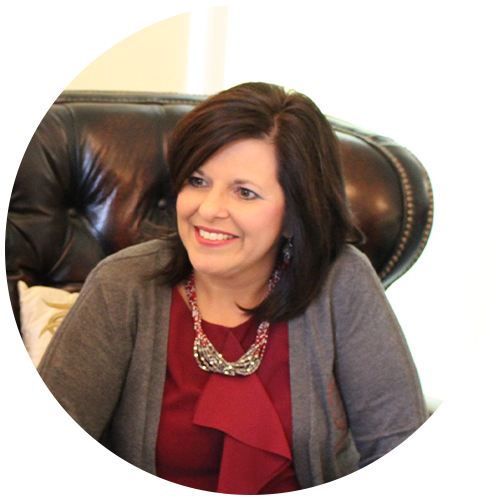 ---
Biography
Dr. Lisa Sullivan is currently serving as Provost and Vice President for Academic Affairs at University of Holy Cross. Prior to being named to this position, she was Professor and Chair of Education and Coordinator of the Professional Laboratory Experience Program (PLEP), a member of UHC's SACSCOC team, Chair of the Education Unit Advisory Council and the Dual Enrollment Committee, and a member of many other committees on campus.

After obtaining her B. S. in Secondary Education from Our Lady of Holy Cross College, Dr. Sullivan started her career as a mathematics teacher in the Jefferson Parish Public School System. She earned a Master of Science in Teaching Mathematics from Loyola University New Orleans and began teaching as an Adjunct Instructor of Mathematics, prior to her full-time appointment as a member of the Education Faculty. She taught College Algebra and Introductory Statistics at UHC. Dr. Sullivan earned her Ph. D. in Curriculum and Instruction with a focus on mathematics from the University of New Orleans in 2006.

Dr. Sullivan serves the community through her dedication to improving teaching and learning for all. She has assisted many local schools with implementation of newly-revised rigorous content standards, especially in the area of mathematics, and she has conducted numerous workshops about mathematics teaching and learning, standards-based education, and instructional planning. Dr. Sullivan was the lead instructor for Mathematics and Science Partnership (MSP) professional development sessions in Jefferson Parish Public Schools and St. Bernard Parish Public Schools, and she served on the executive board of the Greater New Orleans Teachers of Mathematics. In addition, Dr. Sullivan has served the Archdiocese of New Orleans by working with numerous schools and presenting at their annual administrators conference. She was also a member of the Principal's Advisory Board at Academy of Our Lady.

Awards and honors received by Dr. Sullivan include the Our Lady of Holy Cross College Outstanding Student Award (1991), Alumna of the Year (1997), and Outstanding Full-Time Faculty Award (2013 and 2016). She has also been recognized for her service to the Associated Professional Educators of Louisiana.

Dr. Sullivan guided the Education Department at University of Holy Cross in expanding graduate programs by adding a second master's degree with multiple concentrations and a doctoral program in Executive Leadership. The Education Department has earned accreditation status with the Council for the Accreditation of Educator Preparation (CAEP) and high ratings on the on-site review conducted by Class Measures.