Welcome To Your Journey in Theology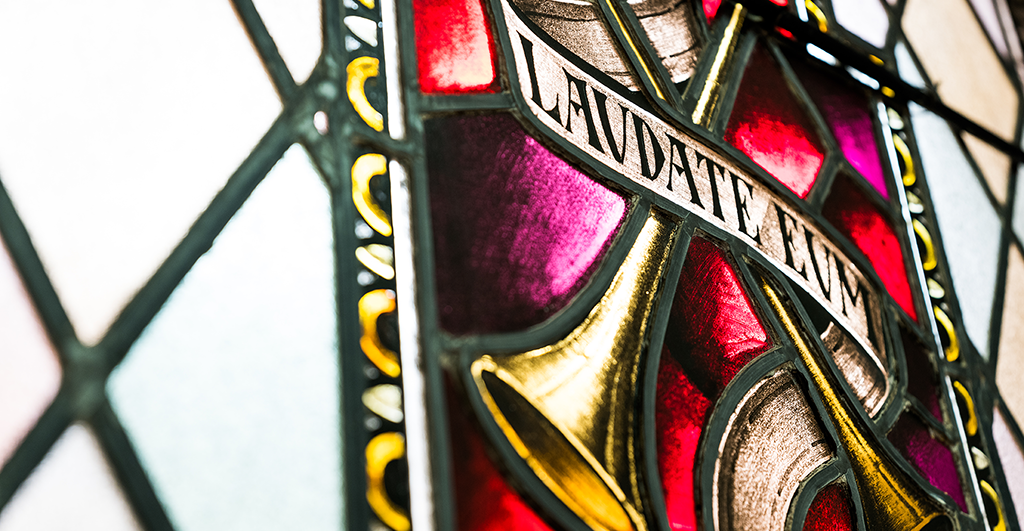 The Study Of Theology Makes Every Profession More Personal
As a Marianite institution, UHC is committed to being a center for Catholic theological study and practice. Theology students welcomed into this atmosphere benefit from rigorous academic study, personal relationships with faculty, and opportunities to share faith with others. Students are exposed to the wealth and depth of the Catholic theological tradition.
Theology students receive an in-depth introduction to theological study and preparation for advanced studies. Students study, engage, and implement Catholic theological, spiritual, and social traditions in their lives and are invited to share these experiences with others. The Theology department seeks to be a laboratory and workshop for students, scholars, and community members, who are enabled here to inspire the world.
Earn A Bachelor's Degree In Theology
Majoring in Theology prepares students for ministry, pastoral leadership, advanced studies, or success in related fields such as law, politics and history. Academic coursework is suited to the needs of contemporary students and engages them in philosophy, sacred scripture, Catholic traditions, and morality. The program culminates in a research project and service practicum. Students take 36 credit hours of Theology coursework that will ground students in the principal fields of theological investigation while also allowing for elective study.


A Concentration in Religious Education
UHC offers a Theology degree with a major concentration in Religious Education. This prepares students for parish ministry and classroom teaching in elementary and high school. The program combines studies of philosophy, theology, and education and also includes a research project and student teaching practicum.
Earn A Master's Degree In Catholic Theology
The University of Holy Cross is proud to offer a Master's of Arts in Catholic Theology (MACT). The MACT Program follows the Marianites of Holy Cross tradition in seeking to "educate the mind but not at the expense of the heart." This degree is a flexible and comprehensive way to learn and integrate Theology into your life, family, and/or profession. Students will follow a thirty-six (36) credit hour course of study, which culminates in the conferral of the degree of Master of Arts in Catholic Theology.


Core Principles - UHC Theology
Personal intellectual, moral, and spiritual excellence
Theology is done within the Tradition of the Church
Ecumenical and interfaith outlook
Theology in service to others
Meet the Faculty
Todd Amick, PhD, JD, MAL
Sue Ellen Canizaro Endowed Chair of
Catholic Theology
Associate Professor of Theology
Coordinator for the Eradication of Systemic Poverty, Heart and Mind Cohort
Coordinator for Undergraduate Theology Program
Michael Carlin, Ph.D.
Associate Professor of Theology
Coordinator for Graduate Theology Program
Margaret McKinnon, Ph.D.
Lecturer in Theology
Antonio Cercena
Lecturer in Theology


We are happy to personally answer your questions!
Assoc. Professor Todd Amick, PhD, JD, MAL
Call: (504) 398-2170
Email: tamick@uhcno.edu