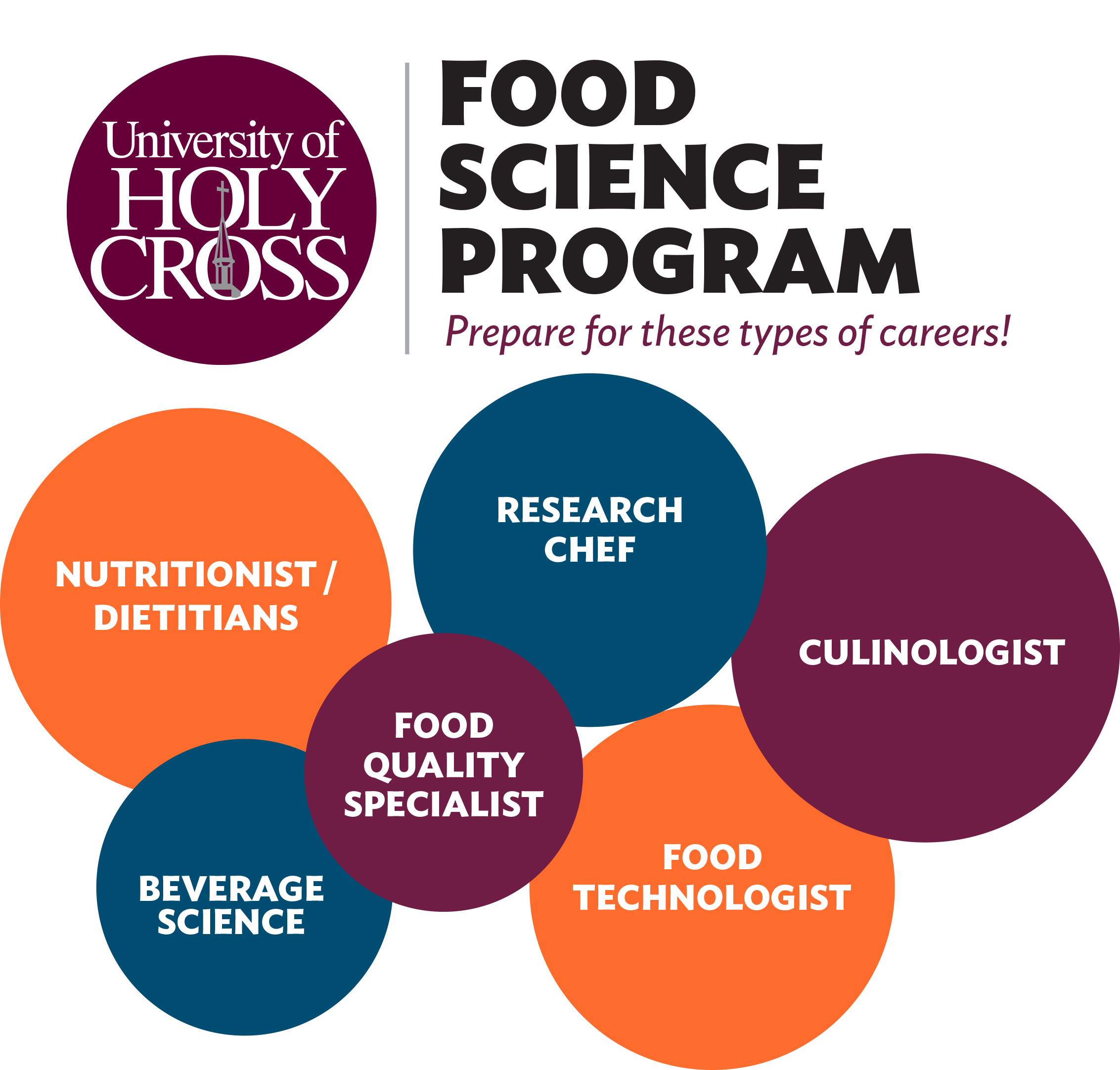 Could the major you've never heard of lead to the career you always wanted?
There's a new way to think about food: as a science
Food science is a field with great job security — because everybody eats. And the University of Holy cross offers the only food science program in greater New Orleans.
A UHC degree in food science will position you for high-paying jobs — starting national average of $55,000 a year — in a region full of award-winning restaurants, burgeoning distilleries and one-of-a-kind cuisine.


You'll get industry experience before you graduate
Earn paid internships within the local food industry. Compete in national food competitions. Share food research at national conferences. Develop products for top companies and restaurants in New Orleans.


The Science Behind What We Eat!
The Food Science program is an interdisciplinary program to develop new food products and processes for improved food safety and quality.


Choose your path
At UHC, you can specialize in a range of high-demand food and beverage areas — from food safety to beverage distillation to sales. You'll earn top-notch training in our processing kitchen and beverage lab that partners with local companies on food research — like creating a healthier king cake with Oschner Health.


Bachelor of Science Degrees In:
Food Science:
Concentration in Food Science: The basic Food Science track offers general courses that give students solid grounding in the field and prepare them for developing, testing, and ensuring the safety of food products.
Concentration in Beverage Science: In this track students learn principles and technologies essential to beverage sciences, including brewing, distillation, processing, quality assurance and more.
Food Business: While still acquiring the basics of the pertinent sciences, students also focus on principles of developing successful food businesses.
Culinology®: Combining disciplines of culinary arts and food science, Culinology® trains students to become culinary innovators, food manufacturers, account managers and more. Students with Associate Culinary Arts Degrees can transfer up to 57 units when joining this curriculum. This degreed is Accepted by the national Research Chefs Assn.


Course Highlights
Once you dive into your major courses, you'll see your confidence swell as you learn the art and science of moving food from farm to fork in a safe, healthy and nutritious manner.
Explore these courses and more:
Food Chemistry

Learn the science behind food and investigate the chemical interactions that make it consumable. You'll study food emulsion systems, acids, enzymes, gels, colors, flavors and toxins.

Advanced Product Development

Design and develop food products using principles of food chemistry, food processing, nutrition, sensory analysis and statistics. Your team project could turn food waste into an award-winning no-sodium, low-carb cracker recipe.

Fermentation II

Understand the factors at play — yeast selection, environment, carbonation method and more — that can keep your brew from spoiling.

Paid Internship

Intern in the local food industry during your final year of study. You might develop a product for a client, like partnering with famous chefs to bottle their most popular sauces.
Details on the four year curriculum required for each degree track can be found here.

Transfer Students are Welcome!
Turn your courses or Associates Degree in Culinary Arts into a Bachelor's Degree in Culinology®. UHC accepts the credits from your Associates Degree or other appropriate non-degree courses from area community colleges allowing you to achieve your goal faster. UHC has a number of articulation agreements with other Louisiana institutions of higher learning including:
Delgado Community College Culinary Arts
Nunez Community College Culinary Arts and Culinary Entrepreneurship
Learn more here.


The ProStart® Advantage!
UHC is a Passport University for the National Restaurant Association Educational Foundation & the Louisiana Restaurant Association Educational Foundation. ProStart® students with certificates enter the Food Science Program with up to 15 starting credits. Details listed here or contact the Admissions Office for further information.


Check it out with Dual Enrollment!
Not sure Food Science is right for you? Our high school dual enrollment program allows high school students to discover the field of Food Science through our Fundamentals in Food Science course (FS101). The course may be taken in person, as a hybrid, or online. Please contact Food Science for assistance in enrolling in this course.


Get Paid to Learn in the Real World!
Every Food Science major is required to perform one semester of a paid internship within the local food industry during their final year of study. Some local companies where our students intern are:
Zatarain's/McCormick
Smoothie King
BEC Beverage
BlendMark
Second Harvest Food Bank
Jazzmen Rice
Golf Coast Blenders


Go Further with a Master of Science Degree!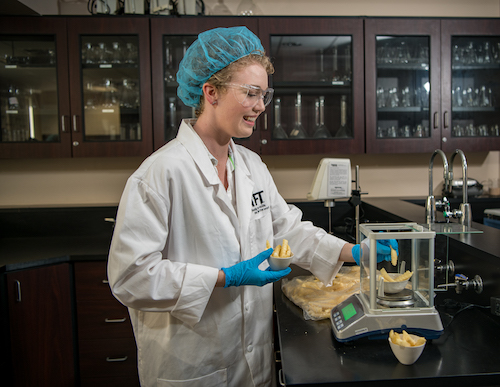 The Master of Science in Management with concentration in Food Business is an intensive cohort-style, 14-19-month hybrid-delivery program leading to a graduate degree in management with a concentration in Food Business. It is designed for working professionals who need to maintain their full-time job while pursuing a graduate level degree. However, full-time graduate students are welcome. The program produces organizational leaders who can be successful in today's fast-paced business world by being able to identify complex problems, implement solutions, and make sound managerial decisions. More information, including curriculum details, on this program can be found here.


Knead a Helping Hand?
A variety of scholarships are available for Food Science majors. Contact Darryl Holliday, PhD for more information.


Just Wanna Have Fun?
The Food Science Student Club hosts a number of fun and unique events throughout the year including:
National Food Competitions
Outreach Events
Guest Speakers
Student Research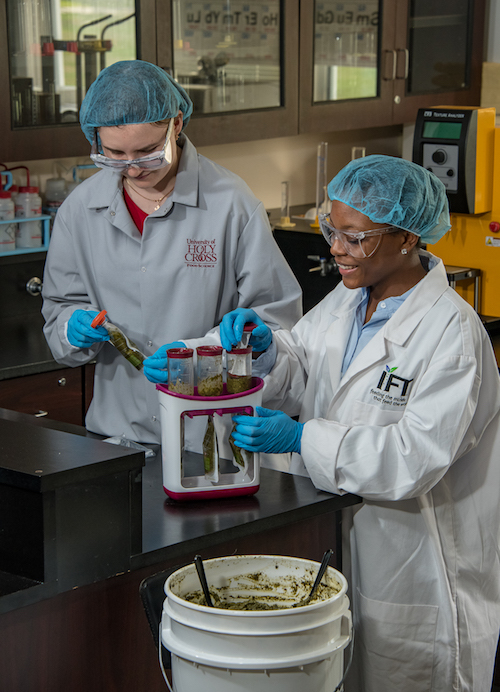 Looking for Government Certification?
UHC offers certification courses three times a year in coordination with Food Safety & Quality Services:
ServSafe is standard food and alcohol safety training for all food handlers.
HACCP is a systematic preventive approach to food safety from biological, chemical, and physical hazards in production processes that can cause the finished product to be unsafe and designs measures to reduce these risks to a safe level.
PCQI is based on the FDA requirements and is intended to ensure safe manufacturing/processing, packing and holding of food products for human consumption in the United States.


Contract Testing and Research
The Food Science Program has a complete processing kitchen and beverage laboratory as well as research labs available to conduct testing and research for private businesses and industry professionals. Please contact Darryl Holliday, PhD for further details at dholliday@uhcno.edu.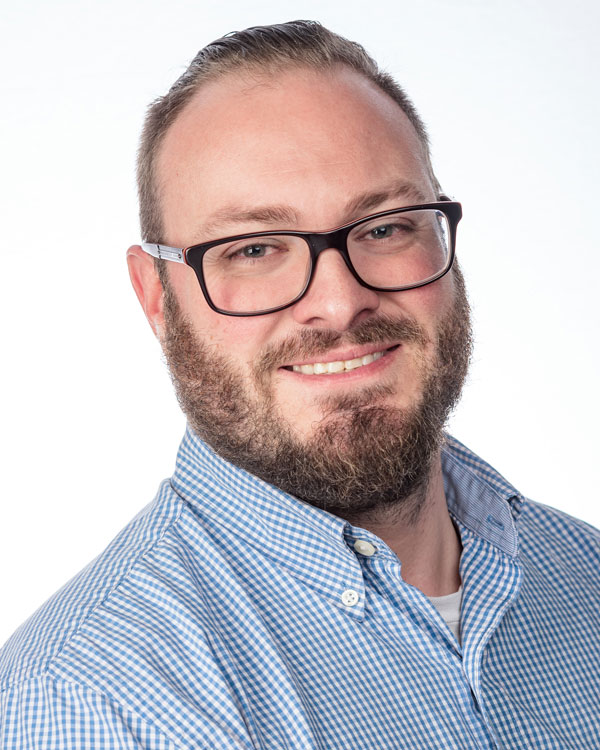 Faculty and Staff
Darryl L. Holliday, MS, PhD Director
Jean T. Jacob, PhD Coordinator
Nabaraj Banjara, PhD
Christopher Beavers, PhD
Soma Mukherjee, PhD
Lance Roberie


Working in the Community!
Girls and Boys clubs in STEM and Pathways
Louisiana Restaurant Association Education Foundation's ProStart Program
Stem Fest
Zoo-To-Do
---
100%
OF FOOD SCIENCE STUDENTS COMPLETE A PAID INTERNSHIP
$55K
STARTING NATIONAL AVERAGE ANNUAL SALARY
---
Why UHC?
Food Science students are nurtured and guided every step of the way. As a small university with a 13:1 student-faculty ratio, UHC is the ideal place for local, in-state, out-of-state, and international students to learn and achieve their goals. Students never get lost in the crowd and have a personalized experience with caring faculty. Apply Now!


Recent Publications and Abstracts
Riordan M., Zeitz A., Fulton B., Holliday D., et al. (2019) "Culinary scientists collaborating with city health department and manufacturers to improve public heath: A case from Philadelphia's sodium reduction in communities program" J Culinary Sci & Tech. DOI: 10.1080/15428052.2019.1671292
Alexander E. & Holliday D. (2017) "The evaclean environmental sanitation program" Research Chefs Association.
Wiltz S., Radchenko V., Alamilla G., et.al. (2017) "Antimicrobial properties of black seed oil in various bioplastic films" International Food Technologists.
Johnson A. S., Holliday D. L., Mubarek-Assad K. (2016) "Impact of baking time and temperature on nutrient content and sensory quality of sweet potatoes" J Culinary Sci & Tech, 14:1, 13-21.